Bareboat Bay of Islands, New Zealand
Description
Rated as the leading vacation destination on the globe by Lonely Planet, Condé Nast Travelers Awards, and other travel organizations, New Zealand is a nation rich in unparalleled beauty. The country is comprised of the South Island and the North Island, with temperate and sub-tropical climates respectively. While New Zealand is technically a South Pacific nation, its location is far south in the Southern Hemisphere, giving it a much different character than the islands situated closer to the equator. Snow-capped mountains, rolling green pastures dotted with sheep, rugged shores, bustling cities, and small rural towns set New Zealand apart. On the east side of the North Island is the sailing paradise known as the Bay of Islands, a 50-mile stretch of coastline sheltered by more than 80 islands with plentiful anchorages, quaint towns, and beautiful beaches. A Bay of Islands yacht charter is an inspiring adventure for the entire family.
Sailing in Bay of Islands
A Bay of Islands yacht charter is relaxing and easy. Most passages are short, allowing ample time to explore some of New Zealand's most beautiful places. Unlike in other parts of the Pacific Ocean, the weather in New Zealand is variable in any season, as are the wind directions and velocities. A land and sea breeze each day is typical. Navigation is straightforward. The tidal range is about six feet. Strong currents can run in narrow channels in certain locations, depending on the state of the tide, but generally aren't an issue. In the Southern Hemisphere summer, November through April, the temperatures range between 75°F and 86°F (24°C to 30°C).
Bay of Islands Highlights
A Bay of Islands sailing vacation features a number of entertaining activities. Sailing in largely sheltered waters amid a variety of scenic islands teeming with wildlife is just one of them. Dolphins, blue penguins, North Island robins, snapper, kingfish, and other marine and land animals abound. Some locations are premier sites for scuba diving on rocky bottoms, in caves, and around shipwrecks. Snorkeling and swimming are excellent. Pristine white-sand beaches, walking trails to admire stunning sea views or explore historic sites, the delights of laid-back resorts, and browsing in the shops and dining in the restaurants of small harbor towns are just a few of the pleasures a Bay of Islands yacht charter has to offer.
The boating community of the city is extensive. In fact, it can be argued that most everyone who lives there shares an abiding love of the sea. The central business district has a wide array of shops, restaurants, nightclubs, museums, theaters, and more. The Westhaven Marina complex is the central hub of boating. It has an astounding 1,456 berths, plus additional moorings. A Bay of Islands boating vacation wouldn't be complete without planning a visit to Auckland either before or after the yacht charter.
In 1769, James Cook, then a lieutenant in the British Navy, sailed the 106-foot HMS Endeavour to New Zealand after spending several months in Tahiti on a scientific expedition. He charted much of the coast and along the way he put in at the present-day historic town of Russell, calling the harbor "a most noble anchorage." The Maori had long since come to the same conclusion, establishing a settlement at Russell, which they called Kororareka. As an increasing number of Europeans came to New Zealand, Russell became a key whaling and trading port and the capital. Today, the town is a major tourist destination, with restaurants, shops, a museum, and historic sites.
Located about two miles offshore from Matauri Bay, the Cavalli Islands are a haven for wildlife. The largest isle, Big Cavalli (Motukawanui), is a nature reserve teeming with beautiful birds. The rugged, rocky coasts of the four smaller islands are scenic and evoke a sense of remoteness when approached from sea. Scuba diving on the wreck of the Rainbow Warrior, a former Greenpeace ship scuttled in 1987 to create an artificial reef, is popular. Excellent visibility to observe colorful coral outcrops and the abundant fish make the wreck an intriguing dive site. Several good anchorages in settled weather and the hiking trail on Big Cavalli are among the other attractions of these islands.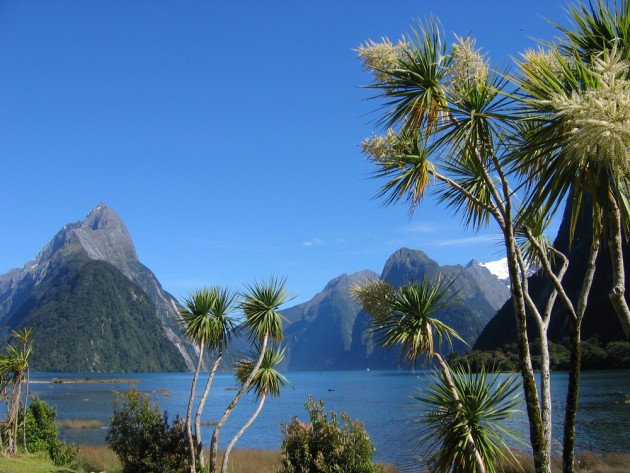 South of Whangaroa Bay through a channel cutting deep into the North Island is a network of snug bays and coves in nearly landlocked waters. The anchorages are scenic and secure and inspire relaxation aboard while admiring the surrounding beauty of the steep forest-clad hills rising above. In Rere Bay, a high waterfall plunges down impressive rock faces, giving the place a distinctly primal feel. In Whangaroa Harbour is a marina with a restaurant. The swanky Kingfish Lodge is at the head of the harbor and is known as a gathering place for celebrities.
Find Your Dream Cruise Private Yachts Charter.
Comments are closed.